In my FREE video series, I show you how to…
Create a sense of relief and relaxation
Learn techniques to tap into inner calm and peace which strengthens your immune system
Stay more grounded in situations that cause you fear
Tap into your inner strength
Create more resilience and courage so that you can move forward with confidence
As a former cancer researcher for over 10 years, I understand the complexity of cancer and the relationship between cancer, stress, and the nervous system. You have more strength and courage within you than you can ever imagine.
I am here to support you. You CAN do this! 
"[…] I learnt a lot from Mona – how to work with my emotions by using specific techniques, how to deal with my fears, how to work with energies and make my body stronger and healthier, I understood how important are diet, level of stress, environment, cosmetics in a process of healing. I know that without Mona I would never be able to cope with cancer the way I did – with dignity, self-love, and such courage. I felt safe, strong and brave. […] Thank you, Mona, you will be always in my heart. "~EdytaM
"My goal was to get out of panic mode after learning that I had breast cancer. […] I have laughed and cried and celebrated with you along the way, even as I faced my most difficult emotional decisions. […] I woke up once in the night and wrote you a letter in my head thanking you for being at my side, and helping me so genuinely and with such spirit this past year. I appreciate so much all that you have given me with your inner wisdom, skills, and big heart. Thank you, thank you." ~LouiseD
"I really appreciated you, Mona. Your generosity, kindness, support, amazing insight, ability to connect and help me understand, your availability – all of this and more! I gained understanding what the cancer is telling me, and freeing of beliefs that put me down. I like that you choose whichever is appropriate at the moment." ~ElisabethH
You are not alone. I am here for you.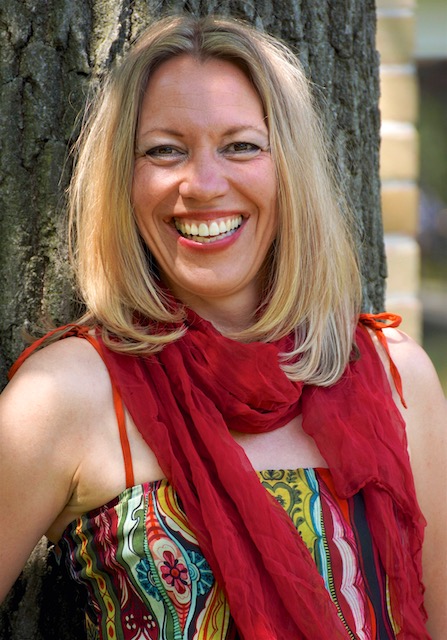 Meet Mona Meyer, Ph.D.

Mona is a professional Cancer Coach, an accredited, certified Emotional Freedom Techniques (EFT) and Energy Medicine (Eden Method) practitioner.

At the age of 17 Mona's best friend in school got diagnosed with cancer. Having witnessed the pain, turmoil of emotions, fear and helplessness that follows a cancer diagnosis, she decided to become a cancer researcher. She earned her Ph.D. in cell and molecular biology in Germany and researched cancer for more than 10 years in Germany and Canada.

In 2021 she founded the Cancer & Wellness Center to offer cancer and wellness education to help people with cancer lead a health-promoting lifestyle (Coaching), release the turmoil of emotions and stress with Emotional Freedom Techniques (EFT), and balance the subtle energies of the body (Eden Method) to restore energy and well-being for body-mind-and soul.

Mona's passion is to empower people with cancer to go through their unique journey with clarity on how to holistically support their body and mind's health so that they intentionally live a life they enjoy.

Her mission is to promote wellness through knowledge, inspiration, and deliberate effort to create balance in body-mind, and soul.
You have more strength within you than you can imagine.